The place for members to place adverts & notices (selling/wanted boats, parts, etc.). To add an item to the notice board, send an e-mail to
web@eastcowessc.co.uk
stating a title, the details of the item, and contact details (telephone/mobile number, e-mail address etc) for publication.
---
Abandoned dinghies
The following boats appear to have been abandoned. 
If they are not claimed by 31st January 2022 they will be removed and destroyed
. Please email
admin@eastcowessc.co.uk
if you wish to claim them.
---
These dinghies are in the tennis courts on the front.
These inflatables are in the boatyard
This dinghy is in the boatyard
---
Club Merchandise
Club Ties – £12.00
Club Burgees (small) – £11.00
Club Burgees (large) – £13.00
Headgear – £10.00
East Cowes Sailing Club 1912-2012 – £15
---
Items for Sale
Guy Cotton 'Sac Etanche'
Waterproof Bag with added drawstring and roll down top for keeping everything you need keeping dry, dry. In excellent condition. Size as taken flat is 16.5 inches across and 39″ high. Drawstring tie is at 24″. Guy Cotton is an excellent make for quality and durability. Shown with roll-down part engaged and loosely rolled up when not in use. Have several others so this one is surplus to requirements. £10 Contact Julia Richards –
richardsjandt@gmail.com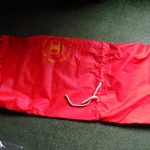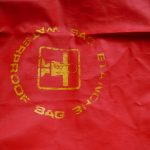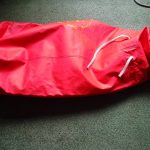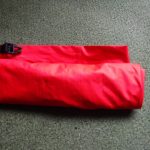 ---